Java Training Institute in Chennai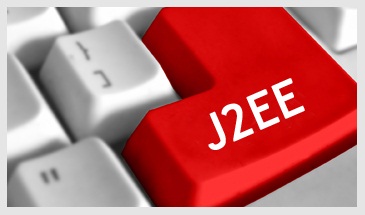 MAASMIND is Chennai's No.1 java institute. It is the best java training institute for the students those who are searching for core java j2ee training and placement assurance in chennai. This java training program is very helpful for the freshers and also the experienced professionals those who wanted to update their programming knowledge in java. We are providing 100% practical and real-time based java training in chennai. This java course equips you to implement your knowledge in java programming and expertise in software field. On completion of this java courses, definitly you will become a successful java developer.
Java Training
Java is widely used technology. It is an object oriented high level programming language. There are lot of applications developed by using Java. Java is used to develop powerful, enterprise-worthy applications that run from the desktop, browser, server, or consumer device. Java 2 Platform, Standard Edition (J2SE), provides an environment for Desktop applications development.
Advantages of Java
Object Oriented
Platform-independent
Interpreted
Distributed
Secure
Robust
Multithreaded
Built-in Networking
Portable
Hign performance

Click here for Java training syllabus
J2EE Training
Java 2 Enterprise Edition is a Java-centric environment for developing web-based enterprise applications which run on server. It simplifies the complexity of a building multi-tier application. J2ee applications can easily be divided into client-side and server-side components. J2EE application servers make it possible to develop complex applications very quickly.
Advantages of J2EE
Simple
Easy to maintain
Scalable
Integrated
Flexible
Extensibility
Click here for J2EE training syllabus
Frameworks
Frameworks are designed to help an organization to build and deploy an application more quickly and efficiently. Frameworks are more generic in nature, allowing users to build custom applications. There will be multiple frameworks that target different types of users, performing different tasks with different skill sets.
The best J2EE Frameworks are

Struts is a framework for MVC (Model View Controller) architecture used to develope web-based application. It provides action based programming to maintain all the layer of application.

Hibernate is a framework for ORM (Object Relational Mapping) tool. It is a middle layer between business and database. It is a persistence framework used to persist Java objects in a relational database. There are rich set of database utility functionality, which reduce the number of lines of code.

Spring is a modular framework for layered architecture. It provides comprehensive infrastructure support for developing robust Java applications rapidly. The features of Spring are Simplicity, Testability, Extensibility and Loosly coupling.


Click here for frameworks training syllabus
Quick Enquiry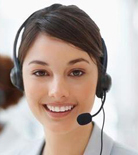 Java Training Reviews
Java training which is provided here is very informative. The conceptual clarity is good. Through this training, we are getting an insight knowledge in both core java and advance java. I feel that this will defintely be usefull in my professional career. -
Harine, BE(ECE), Rajalakshmi Engineering College
Rating

A very good learning place, Where we can gather technical knowledge from base to detail level with all realtime examples and a good practice of the technical stuffs. We can improve our technical knowledge much more better which helps us to create a good steady path in our career. -
Rajeshwari, Btech(IT), Prince Shri Venkateshwara Padmavathy Engineering College
Rating

It's really a great oppurtunity for me to learn java and j2ee. Quality of teaching too good. It was really a good place to learn java. The instructor were very calm and clear the doubt. I would give 5 STAR for this institute. Class are very helpful to deveop the technical skill and self confidence. -
Rakhesh Dhevaraj, BE(ECE), Peri Institute of Technology
Rating

java training institute
Reviewed by
Sujatha
Java Training Chennai
MAASMIND is the best Java J2ee Training Institute in Chennai
Rating:
5
Copyright © 2017 MAASMIND, All rights reserved.